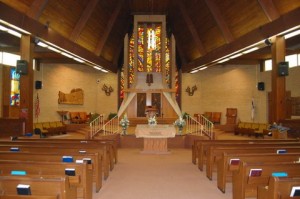 By Alise R. Panitch, Esq.
It was about two years ago that the residents of Cherry Hill, NJ were told that we were eligible to participate in the OU Emerging Communities Fair.  This was fantastic news to us.  After all, we love the fact that Cherry Hill is the kind of warm, friendly community where everybody knows your name, but we also don't want to be too much of a well-kept secret. We want others to know about our community and all we have to offer, and consider us as a great option to plant roots and raise a family. Young couples who have moved to Cherry Hill have been thrilled with our community and encouraged us to spread the word. This was our big chance. But how to succeed?
There are three ideas we implemented that made a powerful difference in helping us to be successful in our quest of sharing our secret and promoting interest in our community.
1.       Make a splash at the fair
We were extremely impressed by the presentations of all the communities at the last OU Fair; however, there were a few that were particularly memorable. They were memorable because of the creative themes they used to identify their communities. In our case it was – big surprise – cherries. We all came dressed in red, brought cherry treats and set up our red-themed table. Everything looked terrifically coordinated, but, alas, appearances will only get you so far.  We had the bad luck of being placed at a table that was in a back corner of the large room. For the first half hour, we stood enthusiastically at our great looking table, but not a single person came over to see what we could offer.  We quickly realized that we had to leave our table and go into the crowd, introducing ourselves to people and inviting them to come learn about our community. Bringing an engaging group of representatives was key. Once we met people and they came to our table, they said "wow – this looks great!" It was definitely the combination of making the personal connection and then having a nicely themed presentation that made a difference.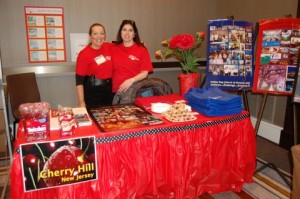 2.       The website
After you pique the interest of visitors at the fair, it is important to give them an easy way to learn all they need to know about your community. In our case, we created the site www.checkoutcherryhill.com.  It has links to just about anything you need to learn about our community, quotes from new families, and updated information about housing. Once people get good information about your community, they can then take the next step to investigate whether your community will fit their needs. A good website can be very effective in showcasing all of your community resources and amenities.
3.       The visit tops it off
In the end, visiting a community is the single best way to know if this is a place you could call home. Visitors are welcome anytime in Cherry Hill, but we specifically host one or two Experience Cherry Hill Shabbatons each year that are very special. We use these opportunities to bring together visitors and give them a taste of our various minyanim, learning opportunities, impressive day schools, kosher restaurants, great community spirit at onegs, etc…  We pack a lot into one weekend! Connecting people with career contacts is also extremely important. Many of the families who have moved here came first for an Experience Cherry Hill Shabbaton.  We look forward to these Shabbatons – they are as much fun for us as they are for our guests.
We had our first meeting last night to start preparing for this year's OU Fair. We are thrilled that some of the people on our committee were the ones wandering around 2 years ago, searching for the right place to live. Now they are excited to share their Cherry Hill experience with others. We are extremely grateful to the OU for providing this amazing experience to make "shidduchim" between families and communities, and with the right steps, your community can maximize this opportunity to shine & grow.
Alise R. Panitch, Esq.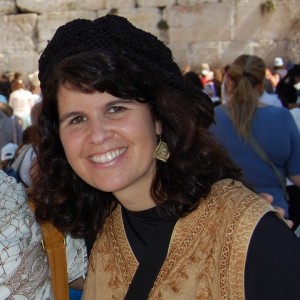 Like this article?
Sign up for our Shabbat Shalom e-newsletter, a weekly roundup of inspirational thoughts, insight into current events, divrei torah, relationship advice, recipes and so much more!