IDENTIFYING THE NEEDS OF DIVORCED WOMEN IN THE ORTHODOX COMMUNITY
CCR partnered with Sister to Sister, an organization for Jewish divorced women, to conduct a systematic assessment of the needs of divorced women in our community. The study identified a number of pressing needs that might be addressed by communal action. Many women spoke poignantly about being lonely on Shabbat and Yom Tov, and about the stigma associated with divorce.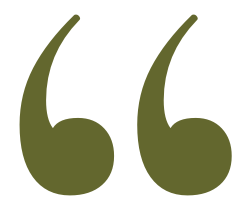 The Center for Communal Research is helping to change the decision- making culture of the Orthodox community and the OU by making data an integral part of our efforts to develop and support Jewish life."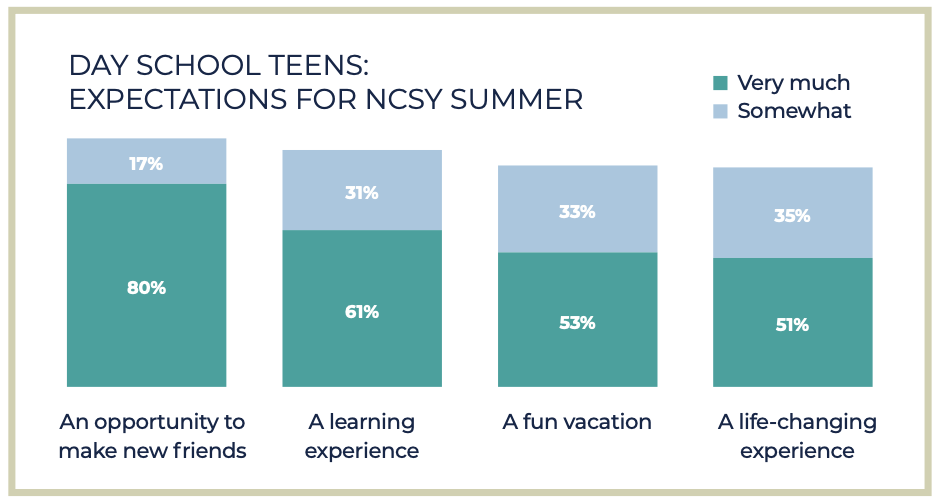 EVALUATING OU PROGRAMS
CCR conducted a series of extensive interviews with parents and caregivers of Yachad members, identifying from the ground up which of Yachad's offerings are the most valued and how they could be improved or expanded to better serve members and their families. CCR gathered survey data from more than 1,500 NCSY summer program participants in the spring, step one in a long-term project assessing how NCSY changes teens' Jewish trajectories. The majority of day school teens expect NCSY Summer to be a life-changing experience.
---
BUILDING AN OUTSTANDING TEAM
CCR built an outstanding team in 2022. This singular group of scholars and professionals has diverse and complementary backgrounds, interests, and expertise, and is united by their mutual dedication to the Jewish people and to data-informed decision-making. Dr. Michelle Shain, who came to the OU in 2019 after spending ten years as a researcher at Brandeis University's Cohen Center for Modern Jewish Studies, took on the role of director. CCR also welcomed Dr. Rachel Ginsberg, an experienced educator and a scholar of education, as well as two early- career professionals. The team believes in the power of research to change the world.