Next·dor
This generation belongs to those bold enough to open that next door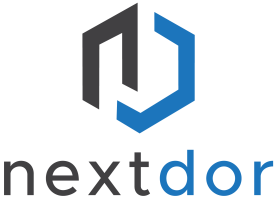 With generous support from the Mayberg Foundation, the Orthodox Union through Nextdor is partnering with OneTable to bring young professionals the opportunity to create impactful Shabbat experiences and in turn, strengthen their communities. Nextdor recognizes that young professionals have a crucial role in building up the next generation of the Jewish community. We provide all the resources you need to set-up and host the meal in addition to providing you with a point of contact for any additional guidance regarding the planning and executing a successful Shabbat meal. Follow the steps below and please feel free to reach out to Hannah with any questions. We look forward to helping you build and strengthen your community.



Be A Host
Apply to be a host: The OneTable application is quick and easy to complete. Where it says, "How did you hear about the opportunity to become a host?" select "OU".
Once Approved: After your hosting application is approved, post your dinner no later than the Monday prior to your event. Overview of the posting process→
Be creative! And use "Nextdor Shabbat" in the name of your dinner so that others can find it.
Use this Nextdor- branded picture when you post your dinner.

Invite Friends: Share the link to your dinner with friends, post it on social media, and you're off to the perfect start for your Nextdor Shabbat meal! Expect to hear from one of Nextdor's Shabbat coaches who will be your go-to person for any questions you may have about the OneTable experience.
Attend As A Guest
Find your Dinner: Search for Shabbat dinners hosted by Nextdor Fellows.
You can find out events by visiting this page. Don't see a meal in your area? Consider hosting a meal!
Claim Your Spot: Be sure to RSVP and feel free to invite friends if space permitting and please contact the host to voice any dietary needs
Questions: If you have any questions, contact your local Hub Manager, Lianne Sufrin.
OneTable's Got You Covered
Nourishment Credits: OneTable provides Nourishment credits to hosts to help costs of each meal. Each host will be reimbursed $15 per attendee, up to 10 attendees
These credits can be applied to resources used such as FreshDirect, Instacart, Seamless, Whole Foods, Etsy and more Select your nourishment of choice after posting your dinner to receive the appropriate credits!
Shabbat Coaches: One-on-one support where each host can explore the questions or challenges they face when hosting a Jewish dinner.
Whether it's about cooking or rituals or anything in-between. After posting a dinner, your Hub Manager can match you with a Shabbat Coach if you wish!
Meet some of our coaches
Vanessa Chalem
Vanessa is a young professional in the Cambridge/Allston area she's a software developer by day and a challah baker by night. She loves being involved in the Jewish community and loves having friends over for Shabbat meals. Shabbat is a time for her to reconnect with others and Judaism!
Get in touch
Hilary Bokoff
Originally from Connecticut, Hilary moved to Boston in 2011 to attend Boston University and hasn't left since! She is pursuing a career in event marketing after graduating from the Questrom School of Business. Outside of work, she remains active in the Jewish community by planning a range of events for young professionals in the Boston area. Her favorite part about Shabbat is being able to host meals - in part thanks to One Table! - as she loves cooking, baking, and catching up with friends. If you need help planning your meal, she's your girl!
Get in touch